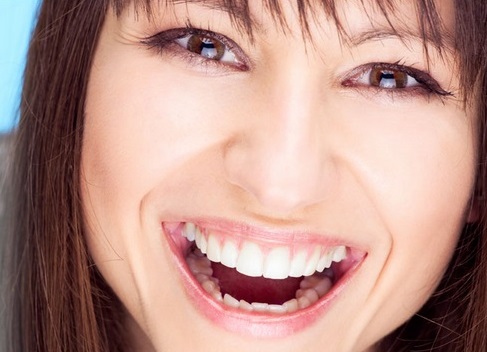 Once upon a time you only visited the dentist when you had a toothache or dental discomfort of some kind. Thankfully those days are long gone. Today, many people visit the dentist simply because they want a more beautiful, brighter and whiter smile. Welcome to the world of cosmetic dentistry where a host of multi-disciplinary treatments exist, designed to improve the aesthetics of your smile. At Fresh Dentistry in Blackburn we have a range of services design to achieve the smile you deserve:
Teeth whitening
There are many over-the-counter teeth whitening products out there making numerous claims. None however can rival a professional dentist-administered or take-home teeth-whitening treatment. Our professional treatments and kits deliver speedier and long-lasting results. Professional whitening may deliver up to 8 shades of brightness in a single sitting that takes no more than 90 minutes.
Crowns & Bridges
Using robust and aesthetically enhanced materials, our crown and bridge restorations are designed to rejuvenate the health and beauty of your smile. If you wish to restore functionality and natural-looking aesthetics to your damaged or decayed tooth, crowns and bridges offer the modern option that promises strength and durability.
Porcelain Veneers
Porcelain veneers are used to whiten teeth, hide stains and improve the appearance of your smile. The thin shells of ceramic laminates can quickly transform your smile by hiding dental imperfections and flaws. The stain resistant and durable porcelain is especially prized for its natural aesthetics and ability to mimic the translucent quality of real teeth enamel.
Full Mouth Makeover
Smile with more confidence! Come and see us at Fresh Dentistry for a Full Mouth Makeover. Our highly experienced dental professionals will assess the condition of your teeth and gums, and give you options for the smile of your dreams.
To find out more about our cosmetic dentistry services, call Fresh Dentistry (located in Blackburn) at +61 (03) 9878 8712 or send us an enquiry at droakley@freshdentistry.com.au